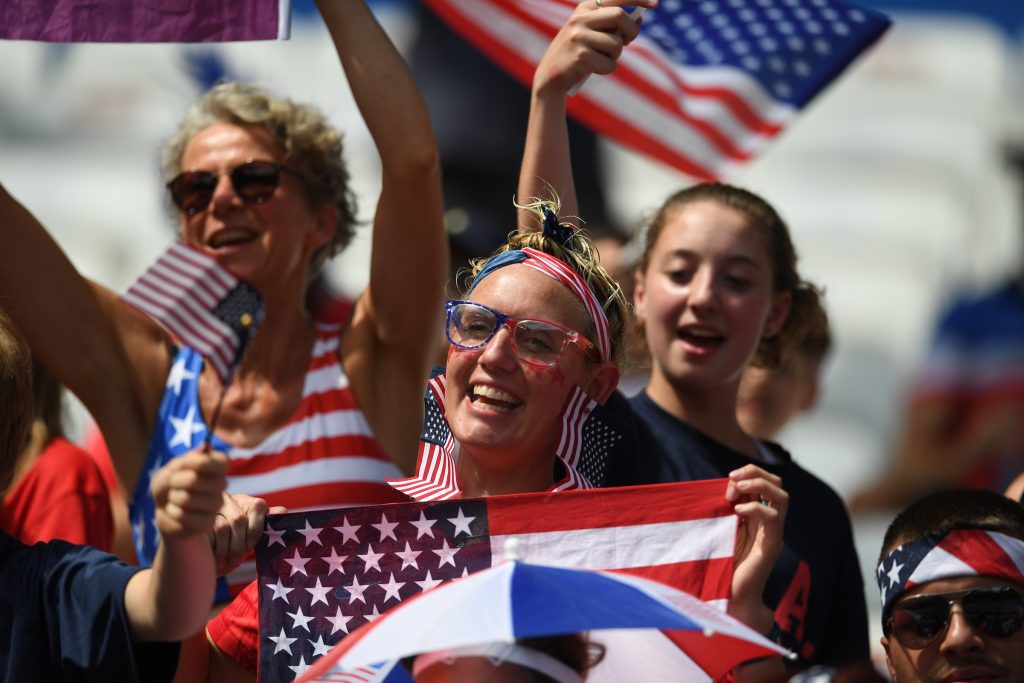 CHICAGO – What is fan? Someone who supports their team through thick and thin. The fan remains loyal despite the teams winning or losing.
The fans in Lyon, who are currently watching the US team warm-up for their match against The Netherlands, are loyal on many levels.  They love the game of soccer, they are supportive of the women, who are not accepted equally as their male counterparts, and they support their national teams.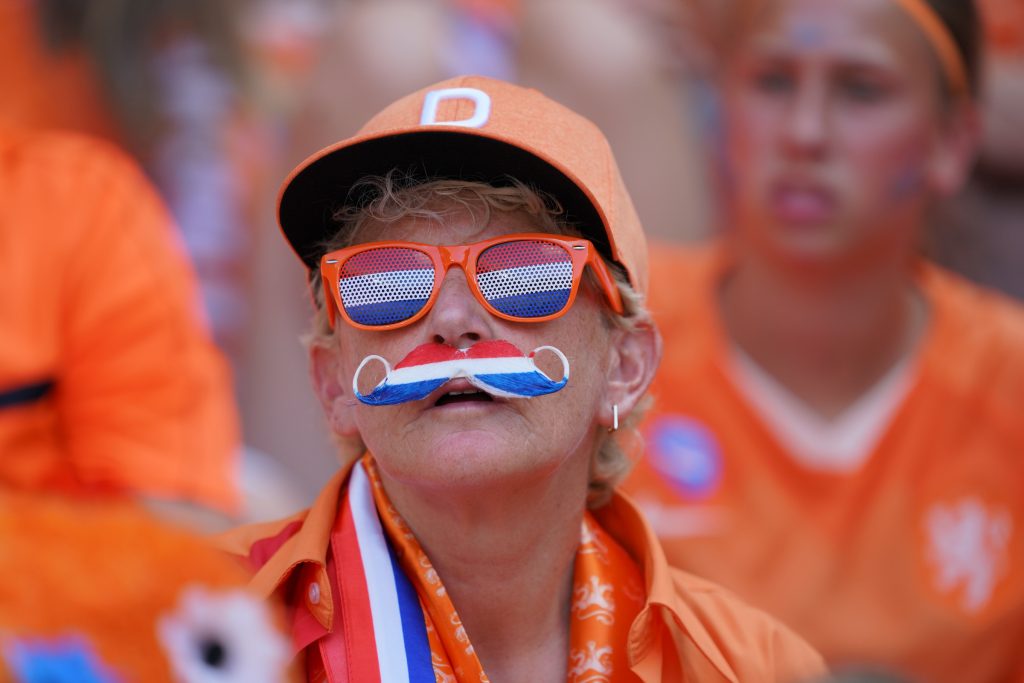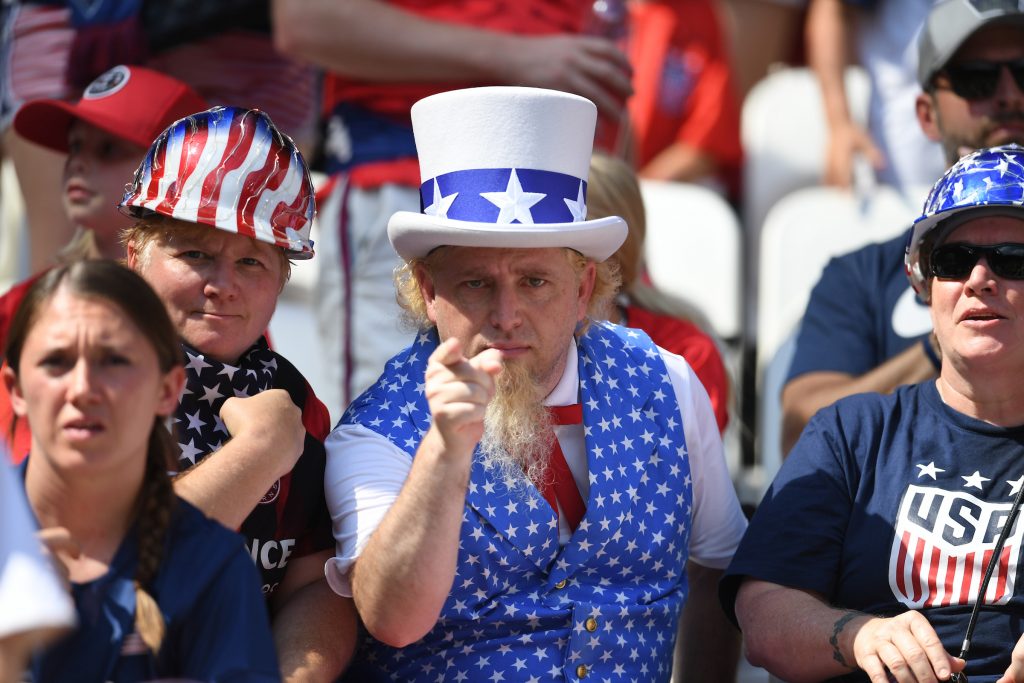 Even Uncle Sam travelled to Paris to support the team. Probably sitting next to the American Outlaws, Uncle Sam Wants You to Support the team – now and forever.