The Los Angeles Angels of Anaheim traveled drove down the 5 Freeway to San Diego for a two game series against the San Diego Padres starting on September 7th.  Blake Snell took the mound for the Padres Tuesday night, while the Angels stood behind LHP Packy Naughton.
The big story tonight was Blake Snell. Snell didn't show the starting nine Angels any mercy as he threw six straight perfect innings. Going into the 7th inning with zero hits, zero walks, and eight strikeouts, Snell looked unstoppable.  Then came David Fletcher and Jack Mayfield.  Unfortunately, Snell walked them both.
That was the beginning of the end for the pitcher from Washington state.  Left fielder,  Jo Adell, took advantage of his at bat with a two run RBI finally breaking the silence for the Angels offense and stealing the show from Snell in the top of the 7th.
Despite the setback for the Padres, Snell had a breakout night. Becoming the first Padres left handed pitcher to accumulate 10 strikeouts in 3 consecutive starts, he ended his night with 100 pitches, 70 strikes, and a new personal best of 11 strikeouts.
The rest of the ballgame was in favor of the Angels. The closing pitcher for the Padres surrendered 2 more runs to the Angels in the top of the 9th, one run being a solo HR by Luis Rengifo, finally breaking his streak of 0-3. The Angels bullpen controlled the rest of the game allowing only one hit to the Friars in the bottom of the 9th. Jayce Tingler and the Friars need to regain their offensive power if they want a chance at playoffs this season.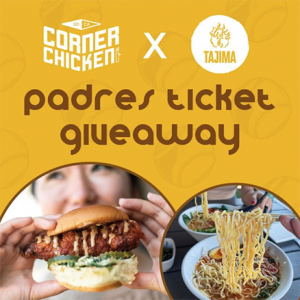 The post season play is up in the air.  The Padres loss paired with a Cincinnati Reds win tonight against the Chicago Cubs, places the two teams in an official tie for the National League's second Wild Card spot. The Padres have one more Home game against the Angels tonight.  After that, they are on the road for a really difficult 10 game series visiting elite division opponents such as the Los Angeles Dodgers and the San Francisco Giants.
Although it has been established that Shohei Ohtani will not be pitching this series, we can expect to see Yu Darvish take the mound for the Padres tonight with a possibility of Ohtani in the lineup starting in RF. You can watch the game the Padres and Angels game on Bally's Sports Network at 5:10 PM PDT.